Why You Should Choose Makeup Courses For Your Career The Top 5 Reasons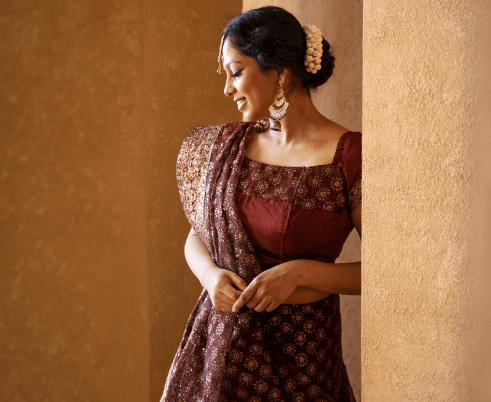 When you see job listings, they often list the requirements for the role. These requirements can be anything from previous experience to a specific diploma or course. For many people, this can feel like a minefield. It's one thing to research what jobs are expected and another to know which courses will help you succeed.If you're reading this blog, it's likely because you want to make a change in your life and in your career. You have an interest in cosmetics and beauty; you just need some direction so that you can build on that interest and turn it into a career.That's why I recommend choosing makeup courses for your career rather than trying to learn everything from scratch – there is so much knowledge to be acquired, but doing so as part of a makeup course will help you succeed.
Why you should choose makeup courses for your career
When you study makeup courses, you'll have access to a wealth of information that can help you choose the right career for you. This is a great way to start making sense of what's out there and find something that's right for you.
You'll also be in a great place when it comes to finding a job. Makeup courses are fast-tracked to careers, so if you're interested in making a change, you can start searching for a position straight away.
This will help you stand out from other people who might be looking for a career change too. It's also important to think about how makeup can be a career. You might be surprised at how much money you can earn as a makeup artist. Many companies see it as a great way to add an extra special touch to an event and make it more memorable.
Makeup courses are fast-tracked to careers
The best part about makeup courses is that they're fast-tracked to careers. This means that you can start looking for jobs straight away, even if you've just graduated. Getting a job this way means that you can do it while you're still at school or university, helping you fit it around your schedule. Let's see some of the career opportunities in the makeup field.
There's a lot of information floating around about makeup courses, and it can be hard to know what to believe. Makeup courses are one of the best ways to make sure that you're studying the right things, and that you're really getting the most out of your education.
Good makeup courses will have a variety of different topics, from general knowledge about the industry to the specific skills that you need to learn. These skills will vary from person to person, so it's important to find a course that covers them all.
Online learning is great for flexibility
Depending on what makeup courses you decide to study, you may or may not be able to attend classes or make up your own schedule. You should always look for courses that offer flexible learning options, particularly if you have a busy schedule or family to take care of.
If you're already doing part-time work or studying, you may not be able to attend classes, or it may be tricky to fit them around your schedule. Online learning, however, is still a great option because it doesn't require you to be anywhere at any given time.
Beauty is a passion and job satisfaction comes from more than the just pay a cheque
Makeup courses will open your eyes to the beauty industry. You may have loved makeup from a young age but never given it a second thought. Now, you'll have a better understanding of how it works, which can help you determine if this is something that you're interested in.
You may be surprised to learn just how much makeup artists can earn. There are also many other benefits to working in the industry, such as a flexible schedule and the chance to work with a variety of people.
When you select a makeup course, you need to think about why you want to do it. You also need to consider why you want to make it a career and how you can use makeup as part of your job.
If you're interested in makeup but aren't sure where to start, choose a makeup course that's fast-tracked to careers. This will help you find your place in the industry. You can also use makeup courses as a way to build your passion for beauty and for cosmetics.
When you do so, you'll find that makeup courses are much more than just a way to earn some money on the side.
Graduates of Lakmé Academy have gone on to work in the makeup industry in a variety of fields, including retail cosmetics, fashion, photography, bridal, film, and television services!
Some of the Career Opportunities are​: