Why cosmetology might be the best career choice for you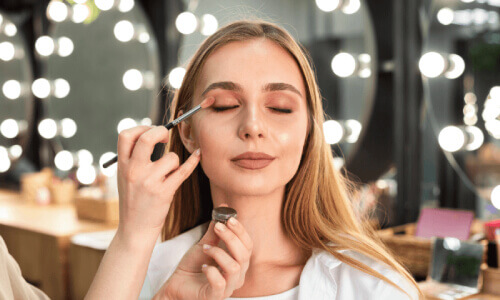 Are you looking for a creative and rewarding career that offers you the opportunity to express yourself and make a difference in people's lives? If yes, you should consider cosmetology. With the right training and qualifications, a career in cosmetology could be the best decision you ever make. In this upward-moving blog, we'll explore why cosmetology might be the perfect career choice for you.
The job market is good for cosmetologists
For those looking to enter a career in the beauty industry, cosmetology is an excellent choice. People are willing to invest in their appearance and many are willing to pay a premium for the expertise and knowledge that cosmetologists provide. With the right skills and experience, you can be sure to find plenty of employment opportunities. The job market for cosmetologists is highly competitive and thriving. With a little bit of training and education, it can be easy to find a job and start making a living.
Nowadays, cosmetologists are in high demand in almost every city and town across the United States, as beauty salons and spas continue to expand and grow. Also become in huge demand for hairstylists, colorists, nail technicians, and other beauty professionals. They are growing at a rapid rate, as more and more people become aware of the importance of looking and feeling their best.
You can make your schedule
As a cosmetologist, you are in charge of your destiny. You have the freedom to choose the timing and frequency of your work. You don't have to worry about being beholden to someone else's schedule – you can make your own. This flexibility allows you to prioritize other aspects of your life and have control over your time. This is especially great for those who have a family or other commitments that might not mesh well with a traditional nine-to-five job.
You can choose which days to work, or even just weekends if that fits best into your lifestyle.You also have the opportunity to take on as many clients as you like, which is great for those who prefer working more hours or who want to make extra money.
You can also adjust your rates according to the level of service you are providing and the amount of time it takes to do the job. This is one of the great career choices for those who are looking for more freedom and flexibility in their life.
One of the great things about cosmetology is that you can be your boss. As a licensed cosmetologist, you have the freedom to start your own business and determine how you want to work. Whether you want to start your salon, offer freelance services, or even open an online store for selling products, it's all up to you. You get to decide what services to offer, what type of clients to work with, and when and where you will work.
You also get to determine your rates and pricing structure.
This makes cosmetology an ideal career choice for those who want to take charge of their own professional life and build a successful business.
You can make a lot of money
One of the biggest benefits of becoming a cosmetologist is that you can make money that you never expect. While starting, you may not be earning a high salary; however, experienced and talented cosmetologists can make upwards of six figures a year. Furthermore, as your clientele grows and you build a reputation, you will be able to increase your rates and earn more money.
In addition to what you make through your work, you also have the potential to make money through commissions. Many salons offer commissions to their stylists for recommending products to their clients. This is an easy way to make some extra money, as long as you are selling good quality products. Finally, there is always the potential for tips from your clients. A satisfied customer may reward you with a generous tip for your work, which can be a nice surprise at the end of the day.
Unlock your Potential for creative expression
Cosmetology is an art form that allows you to express yourself in unique and creative ways. As a cosmetologist, you will have the chance to experiment with different techniques and styles, while also having the freedom to create something that reflects your style and creativity. Not only can this be personally satisfying, but it can also set you apart from other cosmetologists in the field.
Additionally, if you can hone your skills to become a master of your craft, you can stand out even more and attract clients who are looking for something special. When it comes to cosmetology, the possibilities are endless and the potential for creative expression is immense.
High demand for different services
Cosmetologists are needed in many salons, spas, and other places of business where people seek beauty services. Additionally, cosmetology services are in high demand for special events like weddings and parties. There is always a need for experienced cosmetologists who can do beautiful work quickly and efficiently. For anyone looking to enter the cosmetology field, there is sure to be a good job market waiting for them.
Cosmetology services are in high demand these days and have been for some time. This is especially true for services that require technical skills, such as hair styling, makeup, manicures, and pedicures.
We conclude this cosmetology profession is a dynamic and rewarding field that offers endless opportunities for personal and professional growth. Whether you're passionate about hair, makeup, or skincare, this career path allows you to express your creativity while helping others to look and feel their best. With a wide range of job options, flexible schedules, and the potential for a high earning potential, cosmetology might be the perfect career choice for you.
Graduates of Lakmé Academy have gone on to work in the makeup industry in a variety of fields, including retail cosmetics, fashion, photography, bridal, film, and television services!
Some of the Career Opportunities are​: