Top Reasons to Enroll in a Nail Art Course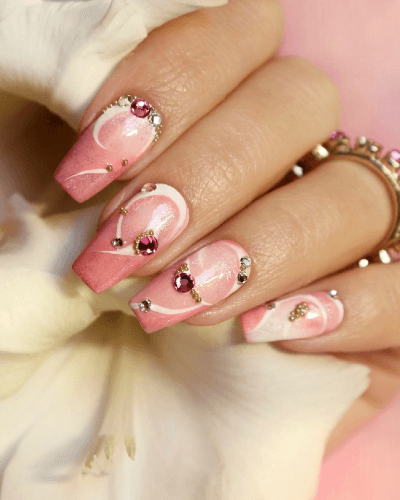 Are you looking for a creative and fulfilling way to express yourself? Nail art is an excellent choice! Nail art is a great way to customize your look, and taking a nail art course can provide even more benefits. In this blog post, we will discuss the top five reasons why enrolling in a nail art course is a great choice. From increased creativity to the ability to create your own designs, there are plenty of advantages to taking a nail art course. Read on to discover the top five reasons to enroll in a nail art course.
Learn How to Create Unique Designs
Learning how to create unique designs with nail art is one of the most rewarding reasons to enrol in a nail art course. Whether you're a beginner or an experienced manicurist, you'll be able to create beautiful looks with intricate details and creative color combinations. With guidance from a professional instructor, you can master classic techniques like marbling and sponging, as well as more modern designs like negative space and water marble. You'll also learn how to use tools like stencils and stamps to take your designs to the next level. With a nail art course, you'll gain the skills necessary to make any design you can imagine come to life on your fingertips.
Take Your Manicuring Skills to the Next Level
Enrolling in a nail art course is a great way to take your manicuring skills to the next level. This course will teach you how to properly shape, buff and apply nail polish for perfect results every time. You'll also learn about different techniques such as airbrushing, water marbling and stamping. These techniques will help you create beautiful and intricate designs for your clients. So if you want to become a top-notch manicurist, enroll in a nail art course and take your skills to the next level.
Meet Other Creative People
One of the most exciting aspects of enrolling in a nail art course is that you get to meet other creative people. You can learn from fellow students and build long-lasting relationships with them. You may even find that you get inspired by their ideas and creations. Plus, it can be a great way to network and make connections in the nail industry. Meeting other creative minds can be a great motivator to push yourself and try new things.
Learn About Different Nail Products
Nail art courses provide a great opportunity for you to learn about the different products available for nail care. You will be able to understand the differences between the various types of products, and which products are best for achieving certain looks. You will also learn about the tools used to apply the products and how they work together to achieve the desired outcome. Not only will this knowledge help you perfect your manicuring skills, it will also provide you with a valuable understanding of the various product lines available on the market.
Nail Technicians Are in Demand
Nail technicians are becoming increasingly in demand as the beauty and fashion industry grows. More and more people are turning to professional nail technicians for custom designs, intricate detailing, and a clean look. From weddings to special occasions, clients are always looking for a nail technician to give them an on-trend manicure. Additionally, nail technicians can start their own business or work with a salon. With the rise of technology, there are many opportunities for nail technicians to market their services and make a name for themselves. By enrolling in a nail art course, you'll be well on your way to becoming a highly sought-after professional in this growing field.
You Can Show Off Your Creativity
When you enroll in a nail art course, you will have the opportunity to show off your creativity and express yourself through your work. You can create unique and eye-catching designs that will draw attention and be admired by others. With your newfound skills, you can experiment with different colors, textures, and shapes to create masterpieces that are truly one of a kind. Plus, you can share your work on social media, allowing your friends and family to admire your creations.
Taking a nail art course is an excellent way to develop your skills and build a portfolio that showcases your creativity and talent. Whether you're a beginner or an experienced nail technician, you'll be able to learn new techniques and gain the confidence to create beautiful and intricate designs. You'll have the opportunity to practice various nail art techniques such as French tips, ombre, glittering, stamping, and more. You can also learn how to apply gel, acrylics, and other materials safely and correctly. As you practice, you'll gain experience with different tools and products, helping you become a more skilled nail artist.
Graduates of Lakmé Academy have gone on to work in the makeup industry in a variety of fields, including retail cosmetics, fashion, photography, bridal, film, and television services!
Some of the Career Opportunities are​: