The Importance of Practical Experience in Makeup Education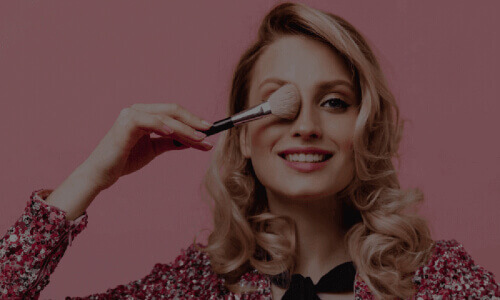 Makeup artistry is a highly sought-after skill, with the beauty industry booming and more and more people interested in learning the art of makeup application. While it is essential to gain theoretical knowledge about makeup products, techniques, and trends, it is also vital for aspiring makeup artists to acquire practical experience to master the craft.
In this blog post, we will explore the importance of practical experience in makeup courses, and how it can help you become a successful makeup artist.
Why is Practical Experience important in Makeup Courses?
Practical experience is essential for any makeup artist. It can provide invaluable insight into the skills, techniques, and trends in makeup artistry. Practical experience allows you to apply what you've learned in a makeup course to real-world scenarios, giving you hands-on learning.
It can also help you learn to use the products and tools of the trade in a more meaningful way. Having the opportunity to apply different looks to clients of different ages, genders, and skin types help you gain experience in product selection, color matching, and application. By getting hands-on experience with the products and tools of the trade, you can become better equipped to use them effectively in your future work.
Another important aspect of practical experience is learning how to adjust to different looks, cultures, and trends in makeup artistry. Being able to practise different models helps you learn how to create a variety of looks while adapting them to the needs and preferences of each individual. This type of hands-on learning prepares you for the ever-changing trends and styles in the world of makeup artistry.
Finally, practical experience provides you with an opportunity to hone your skills and build confidence in your abilities. By practising on models, you can get feedback on how your makeup looks and make adjustments as needed. This allows you to practise applying makeup with precision and accuracy, helping you become an expert makeup artist.
Ultimately, it gives you the confidence to tackle any makeup job and successfully create beautiful looks for your clients.
Benefits of Practical Experience in Makeup Education
Makeup courses include a balance of both theory and practical experience to ensure that students get the most out of their course. Practical experience is invaluable in makeup education as it allows students to apply their knowledge in real-world scenarios, hone their skills, and build confidence in their abilities.
Practical experience allows students to learn new techniques and become familiar with a variety of products. It also allows them to gain an understanding of how different products work and what looks they can create with them. Practical experience gives students the chance to see how their ideas can be brought to life and gives them the confidence to take on more complex tasks.
By participating in practical exercises, students can also learn about different cultures and trends in makeup. This allows them to gain an understanding of different looks, colors, and textures that can be used to create stunning results. Through these experiences, students can become familiar with the latest makeup trends and learn how to apply them to different people and situations.
Practising with tools and products is also an important part of gaining practical experience. Students can get comfortable with different brushes, sponges, and applicators that are used in makeup applications. This allows them to understand how each tool works, as well as what types of products work best with certain tools. By utilizing the right tools and products, students can learn how to create various looks and effects in makeup applications.
Practical experience in makeup education is essential for helping students become well-rounded professionals. Through practical experience, students gain the skills, knowledge, and confidence needed to excel in their chosen field.
Learning Through Doing Techniques & Skills
Practical experience is essential for learning makeup techniques and skills. Learning through doing allows  students to practice the techniques they have learned in class and develop a better understanding of them. By applying these techniques to real-life scenarios, students can gain a greater knowledge and understanding of how makeup is applied in the real world.
In the classroom, instructors can demonstrate different makeup looks and teach students how to apply the look on themselves or a mannequin. This hands-on approach allows students to get comfortable with the tools and products needed to create a particular look.
Through practice, students will learn different techniques like how to blend colors, contour, highlight, create dimension, and apply eyeliner. As well as honing their skills with makeup application, students can also learn about the health and safety requirements that come with working in the beauty industry.
By mastering techniques and skills, students can apply the same techniques to different looks and cultures. This will help them gain a deeper understanding of different makeup trends and styles around the world and make sure they're up-to-date with current trends. Through practical experience, students will be able to confidently use their newly learned skills when working with clients or on a set.
Utilizing Makeup Tools & Products
Makeup tools and products play an essential role in makeup education. Whether you're a professional makeup artist or an aspiring student, you need to know how to use the right tools and products for each look. Learning about the various makeup tools and products available can help make your makeup look more polished, as well as help you create a variety of looks.
When it comes to tools, brushes, sponges, and other accessories are all important components to consider. Different brushes are made for different purposes and have different techniques associated with them. For example, a small flat brush can be used to apply eyeshadow, while a fluffy brush is used to blend the product. Similarly, many different types of sponges can help you achieve a flawless finish to your makeup look. Knowing what type of brush and sponge to use for each technique will ensure that you're achieving the look you desire.
When it comes to products, you need to know what kind of coverage and finish each product provides. You should also understand the differences between foundations, concealers, eyeshadows, mascaras, and other cosmetics. By understanding these products and how they work together, you can create the perfect makeup look for any occasion.
Finally, it's important to practice using the tools and products to become more comfortable with them. Practicing with the right products can help you master the techniques and looks you want to create. Additionally, practicing with different products can help you understand which ones will work best for your skin type and tone. With practice and experience, you'll be able to create stunning makeup looks with ease!
Graduates of Lakmé Academy have gone on to work in the makeup industry in a variety of fields, including retail cosmetics, fashion, photography, bridal, film, and television services!
Some of the Career Opportunities are​: