Some Inspiration To Make You Feel Like A Professional Makeup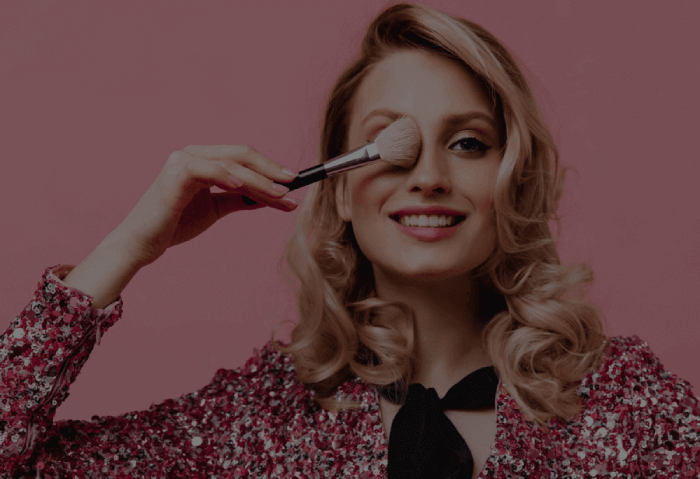 As a makeup artist, you have one of the most important jobs when it comes to making people feel and look their best. You're not only improving their appearance, but you're also boosting their self-confidence through your work.
Today's makeup industry is constantly changing and evolving- which means that there are always new techniques to learn to stay successful.
There are many different makeup styles that you can choose from to make yourself feel like a professional makeup artist. You can go for a natural look, or you can go for a more glam look. It all depends on what you feel comfortable with and what look you are going for.
If you want to go for a natural look, then you don't need to do too much to your face. Just apply some foundation, concealer, powder, and mascara, and you're good to go. If you want something a little more glam, then you can add some false lashes, winged eyeliner, contouring, and highlights. Again, it all depends on what you're comfortable with and what look you're going for.
Experiment with different makeup styles until you find one that makes you feel like a professional makeup artist. Remember, there is no right or wrong way to do makeup; it's all about finding what works best for you.
HOW TO BECOME A SUCCESSFUL MAKEUP ARTIST
To become a successful makeup artist, there are several things that you will need to do. First and foremost, you will need to develop your skills. This can be done by taking classes, practicing on your own time, and/or working with a makeup artist who can help you develop your skills.
In addition to developing your skills, it is also important that you market yourself well.
This means creating a strong online presence, networking with other professionals in the industry, and/or getting involved with beauty events or shows.
Finally, it is also important to always be professional and courteous when working with clients. This means being on time for appointments, being prepared for each session, and following up with clients after each service. By following these tips, you will be well on your way to becoming a successful makeup artist!
LEARN MORE ABOUT THE DIFFERENT TYPES OF PROFESSIONAL MAKEUP
As a professional makeup artist, it is crucial to be familiar with the different types of makeup products and application techniques. Here is a quick guide to the different types of professional makeup:
Foundation: Foundation is the base of any good makeup look. It evens out skin tne and texture and creates a smooth canvas for the rest of your makeup. There are many different types of foundation, from liquid to powder to cream. Choose the one that best suits your skin type and needs.
Concealer: Concealer is used to cover up blemishes, dark circles, and other imperfections. It should be applied after foundation and blended well into the skin.
Powder: Powder helps to set your foundation and concealer, and gives your skin a matte finish. It also helps to control shine and oil production throughout the day.
Blush: Blush adds a pop of color to your cheeks, and can help to create a more youthful appearance. Choose a blush shade that compliments your skin tone. Apply it lightly on the apples of your cheeks, blending upward toward your hairline.
Eye shadow: Eye shadow can help to make your eyes stand out. Choose shades that complement each other, and apply them with a light hand for a natural look. For a more dramatic look, use darker shadows in the crease of your eyelid and lighter shades on the innermost part of your lid (near your tear duct). Finish off with
To find your style as a makeup artist, you need to be inspired by other artists. Look at magazines, movies, and runway shows to see what trends are popular. You can also find inspiration from Instagram and YouTube makeup tutorial videos.
Once you have an idea of the looks you want to create, start practicing on yourself or friends and family members. Experiment with different products and techniques until you find a signature style that feels natural for you.
TIPS TO BE A SUCCESSFUL AND FAMOUS MAKEUP ARTIST
There are many ways to become a successful makeup artist. However, becoming famous requires a little bit more work. Here are some tips to help you become both successful and famous:
Develop your skills. One of the most important things you can do is to keep honing your skills. The better you are at makeup, the more likely you will succeed.
Get experience. Another important thing is to get experience working with different types of clients. The more experience you have, the better your chances of becoming famous.
Build a strong portfolio. Make sure that you have a strong portfolio that showcases your talent and skills. This will help you get more clients and be in demand by celebrities and other high-profile individuals.
Market yourself well. Be sure to market yourself effectively so that people know who you are and what you can do. Use social media, word of mouth, and any other means necessary to get your name out there.
Network with the right people. It's important to network with people who can help further your career. These could be other makeup artists, celebrities, or industry professionals.
Stay positive and passionate. Pursuing a career in makeup artistry can be tough, but it's important to stay positive and passionate about what you do. This will help you succeed in the long run.
After reading this blog, you should feel inspired and motivated to become a professional makeup artist. This is a career that is very rewarding, both financially and emotionally. There are many opportunities for creativity and self-expression in this field. If you have a passion for makeup and want to become a makeup artist then having professional skills in this field is much for you.
Graduates of Lakmé Academy have gone on to work in the makeup industry in a variety of fields, including retail cosmetics, fashion, photography, bridal, film, and television services!
Some of the Career Opportunities are​: