How To Start Your Freelance Hairstylist Career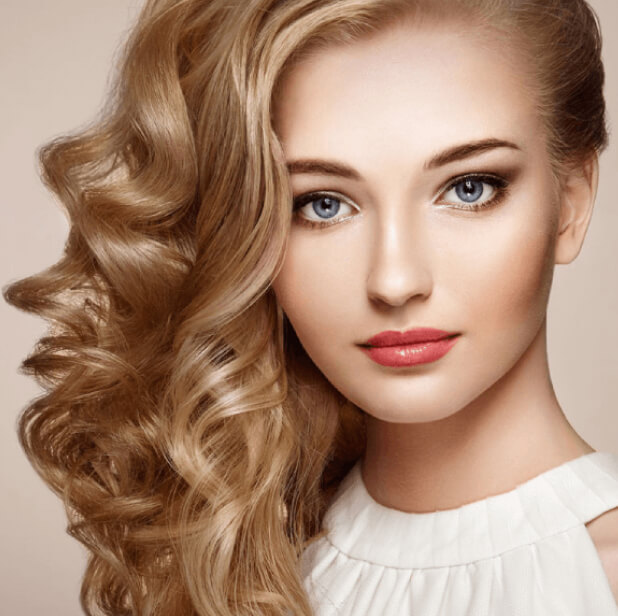 Do you want to make your passion for hairstyling into a career? Have you ever considered becoming a freelance hairstylist? Becoming a freelance hairstylist is a great way to make money while doing something you love. The first step to take to become a successful freelance hairstylist is to pursue a hairstylist course. In this blog post, we will discuss the necessary steps to take to become a freelance hairstylist and how to start your own freelance hairstylist career.
What is a Freelance Hairstylist?
A freelance hairstylist is an independent professional who provides hair services such as cutting, styling, coloring and more. Unlike traditional salon stylists, freelancers are self-employed and work with clients on an as-needed basis. They offer the same services as a salon stylist but typically charge less as they don't have to pay rent for a salon. Freelance hairstylists have the flexibility to choose the hours and days they work, and can set their own rates.
The benefits of being a Freelance Hairstylist
Freelancing as a hairstylist offers a lot of freedom. You have the flexibility to choose when you work, what type of clients you take on and how much you charge. You don't need to answer to a boss or conform to set shifts. As a freelancer, you are your own boss and make all the decisions.
Freelancing also provides an opportunity to build a portfolio and enhance your skills as a hairstylist. You're able to test new ideas, develop your creativity and expand your network. Working with different clients gives you a chance to grow and learn from each of them.
Finally, one of the greatest advantages of being a freelance hairstylist is the potential for unlimited earnings. You're in control of your own pricing structure and can charge clients accordingly. Plus, there are no limits on the number of clients you can take on and the amount of money you can make.
Things you need to get started
If you're ready to become a freelance hairstylist, there are certain things you need to get started. First, you need the necessary skills, which can be obtained by enrolling in a hairstyling course. You also need to have the appropriate tools, such as combs, brushes, and scissors.
Don't forget to invest in professional hair products and styling products. Lastly, you should create a portfolio with photos of your work to showcase your talent. You can use this to market yourself when you're looking for clients. Once you have these elements in place, you'll be ready to start your freelance hairstylist career.
Finding clients as a freelance hairstylist can seem daunting at first, but there are some simple steps you can take to find success. First, create a professional-looking website to showcase your services and portfolio. Social media is also an excellent way to spread the word about your business, so make sure to build a presence on platforms like Instagram, Facebook, and Twitter. Word of mouth is another great way to get the word out, so don't be afraid to reach out to friends and family for referrals.
Networking at industry events and trade shows is also an effective way to make connections and meet potential clients. Finally, don't forget about the power of online reviews and ratings; if you offer exceptional service, ask your clients to leave a review on your website or on popular review websites. With some hard work and dedication, you'll be well on your way to a successful career as a freelance hairstylist.
As a freelance hairstylist, it's important to set your rates in order to be successful. It can be difficult to decide how much you should charge for services, so do some research. Look up the going rate for hairstylists in your area and compare to similar services. Additionally, factor in costs like equipment and materials, marketing, taxes, and insurance.
When setting your rates, think about what type of client you want to attract and how you want to position yourself in the marketplace. You can offer different packages or discounted rates for clients who book multiple services. When you meet with potential clients, make sure to be confident and assertive when discussing rates. It is also important to consider if you will accept tips from clients.
Once you have set your rates, make sure you stay consistent and don't undercharge or overcharge for your services. Most importantly, make sure to provide excellent customer service and create an enjoyable experience for your clients. With these steps, you will be on your way to building a successful career as a freelance hairstylist.
1. Take continuing education classes to stay up-to-date on trends. Not only will this help you keep your skills sharp, but it will also give you access to the newest products, tools and techniques.
2. Build a portfolio of your work to showcase your talents and experience. Include images of client's before and after looks, testimonials, and a list of services and pricing information.
3. Network with other professionals and stay involved in the industry.
4. Keep a positive attitude and maintain a professional image at all times. Treat each customer with respect and be sure to show up to appointments on time.
5. Invest in quality tools and supplies and practice proper hygiene and safety procedures. Don't be afraid to ask questions when needed.
By following these tips, you can position yourself for success as a freelance hairstylist. With the right mindset and hard work, you can turn your passion into a thriving business!
Graduates of Lakmé Academy have gone on to work in the makeup industry in a variety of fields, including retail cosmetics, fashion, photography, bridal, film, and television services!
Some of the Career Opportunities are​: