How to Make a Successful Career as a Hairstylist in 2023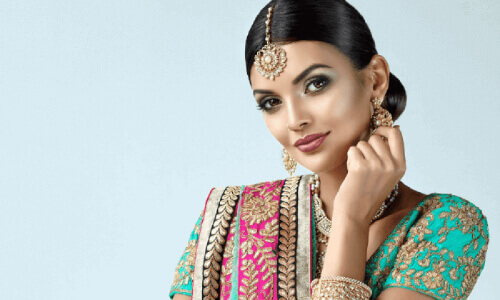 Are you considering becoming a hairstylist in 2023? Whether you're already an experienced professional or just starting, now is the perfect time to start thinking about what it takes to make a successful career in this field.In this blog post, we'll explore the key steps you can take to ensure a successful career as a hairstylist in 2023, from developing your skill set to stay up to date on the latest trends. With the right combination of hard work and dedication, you can make a lasting impression in the world of hairstyling.
Having a successful career as a hairstylist in 2023 will require you to stay on top of the latest trends and techniques. To do this, you should continually be developing your skills by taking classes and workshops, reading industry magazines, and learning from experienced hair stylists.
Regularly updating your portfolio and experimenting with different styles can also help keep your skills sharp and show potential clients that you're up-to-date. Being knowledgeable about the products you use and the tools of the trade is essential for a successful career in hairdressing.
Research new styling products to understand their benefits and how they work best. You should also familiarize yourself with popular hair care brands, like Redken and Matrix, so that you know which ones work best for certain hair types. Having a good understanding of color theory will also allow you to make informed choices when helping clients decide on their desired looks.
Additionally, it's important to build relationships with suppliers so you know where to find quality supplies at an affordable price.
Marketing yourself as a hairstylist is essential to build a successful career. Start by creating an online portfolio and profile showcasing your work, skills, and experience. Social media is a great way to promote yourself; post regularly with before-and-after photos, behind-the-scenes content, customer testimonials, and promotions.
Take advantage of traditional marketing opportunities like local business listings and flyers. Networking is also key; attend industry events, collaborate with other professionals, and build relationships with clients.
When networking, stay up to date on the latest trends and tools in the industry so you can provide the best possible service for customers. Additionally, consider expanding into offering services such as color treatments or extensions that may be in high demand.
Keeping up with the latest trends and techniques is key to success as a hairstylist in 2023. Staying informed of the latest cuts, color services, and product developments can help you stay ahead of the competition. Find ways to stay informed, such as reading magazines, subscribing to newsletters, following industry influencers, and joining online communities.
Learning from professionals in the industry and attending training seminars can also be great sources of inspiration and allow you to stay on top of the current trends. Being a well-rounded stylist with a wide knowledge base will help you stay ahead of the curve in 2023 and make you stand out from the competition.
Having experience in all aspects of hair care – including coloring, cutting, styling, and more – can open more opportunities for higher-paying clients. It's important to remember that continuing education is key – invest time in yourself by taking classes and staying up-to-date on the most popular techniques.
Additionally, having good customer service skills is crucial for success. Taking extra time to get to know your client's needs and wishes will create positive relationships and generate word-of-mouth referrals for your business.
Finally, it's essential to have the right technology at your fingertips so you can provide fast and accurate services. Investing in quality styling tools, equipment, and software will give you an edge over your competitors. By keeping these tips in mind, it's possible to build a successful career as a hairstylist by 2023.
As a hairstylist, it's important to have a wide range of skills. To stay competitive in the industry, you need to be able to offer a range of services. Specializing in a particular style or technique can help you stand out from the competition and attract more clients.
Consider offering color treatments, styling services, haircuts, extensions, braiding, and more. By diversifying your services, you can provide a unique experience for each client and increase your potential for higher income.
This could involve working with specialized products or taking classes on how to use certain tools. Networking is another key factor in becoming successful as a hairstylist. Meeting other professionals in the field and making contacts could lead to great opportunities that may not have been available otherwise.
Additionally, attending conferences and trade shows provides valuable insight into current trends, products, and techniques that can benefit your business.
Hairstylists should be personable to build lasting relationships with clients. This can involve learning about your client's needs, interests, and style preferences. Taking the time to get to know clients and showing genuine interest in their lives helps build loyalty and create a welcoming atmosphere.
Furthermore, always take the time to listen to what the client wants and provide advice on the best style for them, ensuring that they are happy with the result. It's important to also stay up-to-date on the latest hairstyling trends, techniques, and products to ensure that you can deliver the highest quality services.
Additionally, stay organized so you can effectively manage appointments, manage supplies, maintain financial records, and stay up-to-date with all relevant industry trends.
The future of hairstyling is bright and the growth opportunities are endless. By staying up-to-date on the latest trends, having a diverse range of services to offer, and always being personable with clients, you can make a successful career as a hairstylist in 2023 and beyond.
With hard work and dedication, you can make your dreams come true and make a successful living doing what you love. Start by gaining more experience and building relationships with customers who will provide positive feedback about your services. Stay up-to-date with technology by taking courses online or attending seminars about modern hair techniques so that you stay current.
Also, build connections within the industry by networking with other hairstylists and business owners who may be able to refer you to more clients or provide insight into potential job opportunities. Finally, remember that this career path will require consistency, dedication, and ongoing effort from yourself if you want to be successful in the long run. Good luck!
Graduates of Lakmé Academy have gone on to work in the makeup industry in a variety of fields, including retail cosmetics, fashion, photography, bridal, film, and television services!
Some of the Career Opportunities are​: