Everything You Need to Know to Create a Professional Makeup Kit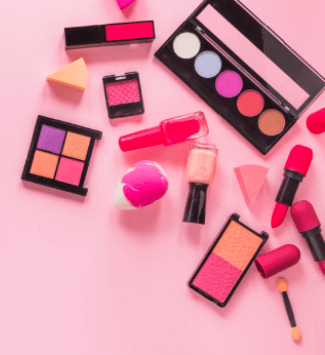 Are you a professional makeup artist looking to create the perfect makeup kit? If so, you've come to the right place! Creating a professional makeup kit is essential to becoming a successful makeup artist. Whether you're just getting started in the industry or you've been working as a makeup artist for years, having a comprehensive and organized makeup kit is key to delivering flawless results. This guide will give you everything you need to know to build a professional makeup kit that will make you shine above the rest.
Pick a foundation that works for you
When building a professional makeup kit, foundation should be at the top of your list. Choose one that matches different skin type, tone, and texture. It should be lightweight and long-lasting, so you can look flawless for hours on end. Test out different brands and shades to find the one that is perfect for you. Be sure to look for a product that is specifically designed for the skin type, whether it's dry, oily, or combination. With the right foundation, you'll have the perfect canvas for any look you create.
Choose the right concealer
Having the right concealer is essential for any makeup kit. When choosing one, it is important to take into account the skin type and color. For example, a person with oily skin may want to opt for a matte finish concealer, while a person with dry skin may choose a creamier formula.
When it comes to shade selection, it's best to choose one that matches the skin tone. To do this, you should test out a few different shades in natural light and see which one blends best with the skin. For those who have dark circles or blemishes, you may need a shade that is slightly lighter than your natural skin color.
Once you find the right concealer, make sure to apply it properly. Use a brush or beauty blender to blend the product into skin evenly and avoid caking. With the right concealer, you will be able to cover up any imperfections and create a flawless makeup look.
Powder is essential to keeping your makeup looking fresh and flawless. To find the right powder, look for a product that is lightweight and that doesn't leave a cakey or heavy feeling on the skin. Consider the skin type as well; if you have dry skin, look for a product with a more hydrating finish, while those with oily skin should opt for a matte finish. It's also important to consider the color of your foundation and choose a powder that matches. Finally, be sure to blend the powder into your foundation with a brush or sponge for a natural, even look.
Create natural looking eyebrows
For a beautiful, natural brow look, start by brushing the hairs up and outwards with a clean spoolie brush. To add more definition, use a pencil or powder to lightly fill in sparse areas in your desired shape. To ensure that your eyebrows look soft and natural, avoid creating harsh lines and blend any product into the brows for a seamless finish. For added dimension, add a brow gel to hold the hairs in place. Finally, take a step back and make sure both eyebrows are symmetrical. With this simple technique, you can create natural looking eyebrows that frame your face perfectly.
Choose the right eyeshadow
Eye makeup can be one of the most transformative aspects of any makeup look. Choosing the right eyeshadow can be daunting, so it's important to have a good selection in your makeup kit. When choosing eyeshadows, think about texture, colour and finish. Matte eyeshadows are a good option for creating a neutral look, while shimmery shades are great for evening looks.
You should also consider colour when selecting an eyeshadow palette. Neutral shades are great for day looks, while brighter or darker shades can help create more dramatic evening looks. Finally, choose an eyeshadow that is long-lasting and won't crease or smudge easily. With the right eyeshadow, you can take your makeup look to the next level.
Eyeliner is one of the most important elements in your makeup kit, as it can help define and highlight your eyes. When picking an eyeliner, consider factors such as the type of finish you prefer and the look you're going for. For example, if you're going for a more natural look, opt for a pencil eyeliner instead of liquid or gel. Pencil eyeliners can also be smudged for a smokier look. Additionally, consider the color you want – from a classic black to bold blues and greens. Lastly, make sure to find a waterproof formula to ensure it stays put all day. With the right eyeliner, you can create stunning eye looks for any occasion
When selecting a mascara, it's important to consider what look you're going for. For a natural look, go for a water-based mascara with a small brush to avoid clumping and flaking. If you're going for volume, opt for a thicker mascara with a larger wand. When applying the mascara, start at the root of your lashes and wiggle the brush up. This will give them extra oomph and help separate the lashes. Don't forget to apply mascara to the lower lashes as well! Keep an eye out for mascaras with nourishing ingredients like vitamin E or argan oil to help keep your lashes healthy.
Find the perfect lipstick
When it comes to lipstick, it is important to choose one that complements the skin tone and brings out your natural beauty. Start by choosing a shade that is close to your natural lip color, then pick a shade slightly darker or brighter depending on the look you're going for. Consider the finish of the lipstick too – matte lipsticks are great for an everyday look, while glossy formulas give a more glamorous look. When trying on lipsticks, swatch them on the back of your hand or on the underside of your wrist rather than directly on your lips to avoid staining them. Finally, make sure to apply a lip balm before applying any lipstick to keep lips hydrated and looking their best.
Blush is an important part of your makeup look as it can help you achieve a more natural, healthy look. When choosing blush, it's important to find one that is the right color for the skin tone. Fair skin tones should choose a light pink, peach or coral blush, while medium and olive skin tones should go for a warm pink or bronze shade. Darker skin tones should opt for deep reds, purples and bronzes. Additionally, it's important to make sure that the blush has good pigmentation and blends easily into your skin. Remember to apply blush to the apples of your cheeks to create a natural-looking, youthful glow.
Graduates of Lakmé Academy have gone on to work in the makeup industry in a variety of fields, including retail cosmetics, fashion, photography, bridal, film, and television services!
Some of the Career Opportunities are​: