Enrolling in a Beauty Course Could be Your Ticket to a Lucrative Career!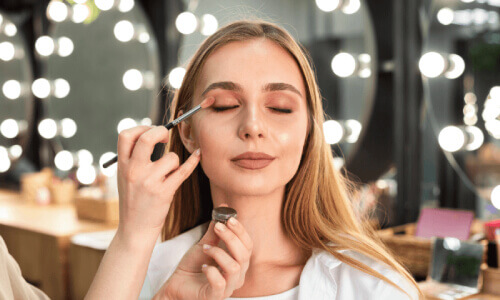 Are you considering a career in beauty but not sure where to start? With the right beauty course, you could be well on your way to a lucrative career in a matter of months. Enrolling in a beauty course is a great way to gain the skills and knowledge you need to pursue a career in the beauty industry.
In this blog post, we'll explore the many benefits of enrolling in a beauty course, and how it can help you launch your dream career. Read on to learn more about why enrolling in a beauty course could be the key to unlocking your potential!
The benefits of enrolling in a beauty course
For anyone looking to launch a career in beauty, enrolling in a beauty course is a great way to gain the knowledge and skills necessary for success. Beauty courses provide comprehensive instruction on topics ranging from makeup artistry and hairstyling to esthetics and nail care. With the proper training, graduates of beauty courses will be able to offer professional services to clients.
Beauty professionals who possess the latest certifications and qualifications can find better paying jobs. Finally, beauty courses are flexible, allowing students to attend classes when it's convenient for them, or they can even take online courses. With a variety of options available, aspiring beauty professionals can find the right course to meet their needs.
The different types of courses available
Beauty courses are available in a variety of formats and specialties. If you're looking to become a certified beauty professional, there are plenty of options to choose from. For example, those who wish to specialize in makeup artistry can enroll in a makeup artistry course that provides training in creating the perfect look for each individual client.
Hair stylists have the opportunity to take a hair styling course that covers everything from coloring and cutting techniques to hair extensions and styling tools. Estheticians may also pursue a course in skin care and facial treatments to gain knowledge in both medical and spa-related services. Courses are even available for nail technicians who want to learn proper sanitation techniques and apply decorative designs to nails.
Regardless of your desired specialty, there are courses available that can help you on your journey to becoming a beauty professional. With the right education and guidance, you can become certified and start building your career.
What you can expect to learn in a beauty course
A beauty course can provide a comprehensive foundation in the fundamentals of cosmetology. Depending on the program you enroll in, courses can cover everything from hair and skin care to makeup application. Courses may also provide a basic overview of color theory, styling techniques, sanitation and safety, and business practices.
Some programs focus specifically on hair design and coloring, while others may include an introduction to nail care or permanent makeup services. You may also have the opportunity to study barbering, facial treatments, and makeup artistry. You will learn the latest trends in the beauty industry and gain knowledge and practical skills needed to become a successful professional.
Upon completion of a beauty course, you will have the knowledge and confidence to apply for licensure in your state and find employment. Additionally, you may be able to pursue continuing education opportunities to refine your skills and stay up to date on the latest techniques and trends in beauty services.
The earning potential for beauty professionals
Beauty professionals are in high demand and the earning potential is huge. With the right training and certification, you can make a lucrative career out of beauty services. Estheticians, hairstylists, makeup artists, and other beauty professionals often make a comfortable living, with some earning well into the six-figure range.
According to the U.S. Bureau of Labor Statistics, the median annual wage for estheticians in 2019 was $35,080 and the median annual wage for hairstylists and cosmetologists was $24,850. Even entry-level professionals can expect to earn around $13.72 an hour, which can add up quickly. With additional certifications and years of experience, you could easily double your earnings as a beauty professional.
Plus, you can also increase your income by offering more specialized services like advanced skincare treatments or eyelash extensions. The earning potential for beauty professionals is truly unlimited if you're willing to put in the work.
How to get started in the beauty industry
If you are interested in pursuing a career in the beauty industry, the first step is to research different courses and determine which one best fits your goals. Many beauty schools offer certificate and diploma courses that provide comprehensive instruction in hair, makeup, and other beauty services. Once you have chosen a course, you can register and begin your studies.
Before signing up for a course, be sure to ask questions about the curriculum, cost, and job placement opportunities. You should also ask about any state or local licensing requirements for beauty professionals. Make sure the school you choose is accredited and offers hands-on training.
In addition to learning the skills needed to succeed in the beauty industry, there are other important steps to take. Research the industry, network with other professionals, and seek out mentors who can provide guidance and advice. It's also important to have a well-crafted resume and portfolio to show potential employers.
Finally, get certified in specialties that will help make you more marketable. Employers often prefer job applicants who have certification in multiple services. With dedication and the right training, you can launch a rewarding career in the beauty industry.
A beauty course is an excellent way to start your career in the beauty industry. It is not only a cost-effective option, but it also helps to provide you with the skills and knowledge you need to succeed. You can expect to learn how to use the latest beauty products and techniques, as well as gain an understanding of the business side of beauty. With the right dedication and training, you can turn your beauty course into a lucrative career. Enroll in a beauty course today and get started on the path to success!
Graduates of Lakmé Academy have gone on to work in the makeup industry in a variety of fields, including retail cosmetics, fashion, photography, bridal, film, and television services!
Some of the Career Opportunities are​: