Perfection Made Easy A Guide to Airbrush Makeup Techniques and Trends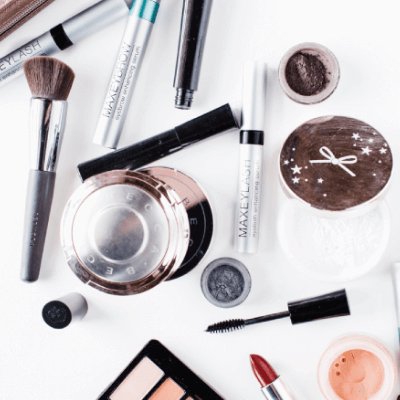 Airbrush makeup is getting more and more popular because it makes a smooth, long-lasting look with little effort. In this blog post, we'll provide an overview of the different types of airbrush makeup, the latest trends in airbrush makeup, and tips and tricks for achieving the perfect airbrush makeup look.
So, if you're ready to take your makeup to the next level, read on to learn all about airbrush makeup!
The Basics of Airbrush Makeup
Airbrush makeup is a type of cosmetic application that uses an airbrush to atomize makeup into a fine mist, allowing for a precise and controlled application. Airbrush makeup is usually applied with a silicone-based liquid foundation, and can be used to achieve a variety of looks from natural and subtle to dramatic and bold.
Here are some of the essential benefits of airbrush makeup:
• Lightweight – Airbrush makeup is very lightweight compared to traditional makeup, making it ideal for all skin types and avoiding the 'cakey' look associated with traditional makeup.
• Buildable – Unlike traditional makeup, airbrush makeup is easily buildable, allowing you to customize your look depending on the occasion. You can start with light coverage and gradually layer up until you get your desired level of coverage.
• Long-lasting – Airbrush makeup is also very long-lasting and can last up to 12 hours, so it's perfect for events like weddings and special occasions.
• Quick and easy – Airbrush makeup is quick and easy to apply and can save you time on your daily beauty routine.
Current Airbrush Makeup Trends
Airbrush makeup is a popular choice for creating flawless looks, and it's only getting bigger as new trends emerge. From subtle, natural finishes to bold and bright colors, there's something to suit everyone's style.
Here are some of the current trends in airbrush makeup:
• Highlight and contour: The art of creating light and shadow on your face has become increasingly popular with airbrush techniques. Contouring allows you to add structure to your face and highlight areas that you want to emphasize.
• Blush and bronzer: Adding a bit of color to your face can help you to achieve that perfect look. Airbrush blush and bronzer allow you to customize the intensity and depth of color, so you can get the perfect glow for your skin tone.
• Color pops: If you're feeling daring, you can try adding a pop of color with your airbrush makeup. You can use bright eyeshadows, blush, or even eyeliners to create unique and vibrant looks.
• Metallic finish: A metallic finish is a great way to add a bit of sparkle to your look. This can be achieved with the help of an airbrush and the right kind of metallic pigment.
• Natural finish: If you prefer a more natural look, then airbrush makeup is a great way to achieve this. Using lighter colors and sheer coverage can help to create a softer, more natural-looking finish.
No matter what look you are going for, there is an airbrush makeup trend out there that will help you get the perfect look. So why not give airbrush makeup a try today?
Choose the Right Airbrush Makeup according to your needs
Here are some simple tips to help you find the perfect airbrush makeup for you:
• Consider your skin type and needs: Different airbrush makeup formulas are designed to work with different skin types, so make sure you select one that's designed to work with yours. Additionally, look for an airbrush makeup that can provide the coverage you need while also being gentle on your skin.
• Know your budget: Airbrush makeup can range in price, so set a budget before you shop and stick to it. There are plenty of high-quality options available within a variety of price points, so you're sure to find something that fits your budget.
• Read the reviews: Don't be afraid to read reviews of airbrush makeup products before making a purchase. Reviews can help you get an idea of how a product works in real life and can help you avoid any potential pitfalls.
• Do a test run: Once you've narrowed down your selection, do a test run of the airbrush makeup on your face before committing to a full-size purchase. This will give you a good idea of how it looks and feels on your skin so you can make sure it's the perfect choice for you.
With these tips in mind, you'll be sure to find an airbrush makeup that meets all of your needs!
Airbrush makeup is a great option for anyone looking to achieve a flawless, natural look with minimal effort. It offers you the chance to experiment with different techniques and trends without having to worry about smudges or cakey coverage. With its quick application and long-lasting wear, airbrush makeup is an excellent choice for those who want to look their best without any extra hassle.
Whether you're a beginner or an experienced makeup enthusiast, learning about the basics of airbrush makeup, popular techniques, and current trends can help you make the most of your makeup experience. With the right knowledge and tools, you can create beautiful looks that are perfect for any occasion.
Graduates of Lakmé Academy have gone on to work in the makeup industry in a variety of fields, including retail cosmetics, fashion, photography, bridal, film, and television services!
Some of the Career Opportunities are​: