5 STEPS TO BECOME A BRIDAL MAKEUP ARTIST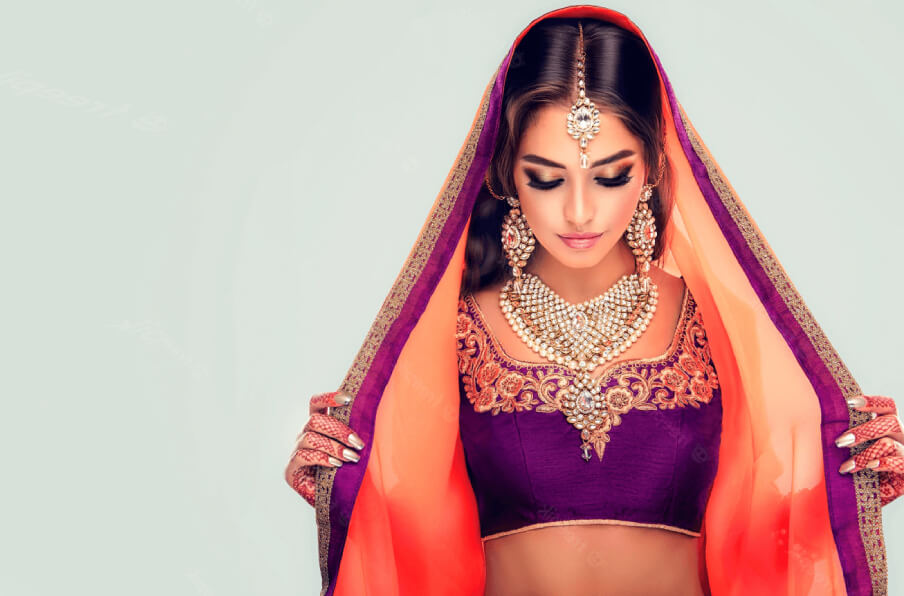 I have been a make-up artist for 15 years now, nothing predestined me to specialise in bridal make-up and to become a real expert in this field! And yet it was obvious. Makeup that sublimates without transforming. Transparent, subtle and delicate make-up.
If you've got an eye for beauty, being a bridal makeup artist can be one of the most rewarding jobs in the industry.
The road has been long and strewn with pitfalls to succeed in developing myself in this world of marriage, which is a world apart but fascinating.Today, I have the chance to evolve in the world of high-end marriage, so I want to pass on and make you benefit from my best advice through my "BRIDE TO BE".
While there are many steps to becoming a successful bridal makeup artist, it can be done with these five steps.
DEFINE YOUR STYLE AND YOUR TARGET
Being everyone's makeup artist is a bit like being an exceptional makeup artist. If you're talking to a multi-style target, you're going to screw up. Your universe is not going to touch anyone.
But I'll tell you a secret! Almost all beauty artists will say that when they started, they were aimed at "everyone". Just aiming for "everyone" requires a lot of effort, work, reflection, testing, analysis, and so on! And when you're a solopreneur, you don't really have the means to afford this luxury. Each target has its own language, its own codes and its own emotional levers. We do not make up a natural and modern woman in the same way as a sophisticated and glamorous woman.
Define your style, the one that speaks to you and makes you vibrate, this will allow you to precisely define a target to whom you will sell a very specific offer. Your clients will come to you when you meet their expectations.
In addition to requirin many human qualities, the profession of make-up artist also requires solid skills and knowledge in the constantly evolving make-up environment. Indeed, for your makeup to be successful, you must have precise gestures and a sharp technique.
Following a training course will allow you to improve your skills in your profession, to develop additional skills and to help you to reach your expectations. The challenge is to choose the training that will be best suited to your profile and your professional objectives.
Acquiring new skills and knowledge should not be seen as a chore. On the contrary, it can be a source of personal fulfilment, and can increase self-confidence and self-esteem. Never forget that you are the first player in your professional development!
OBSERVE TRENDS AND INVEST IN THE RIGHT PRODUCTS
With each new season, new beauty trends. As a beauty specialist, it is important that you closely follow the changes and latest news. You might as well avoid being flabbergasted if a make-up client comes to you. Keep your eyes peeled and figure out which novelty you should invest in and which it's best to drop. Because you always have to keep your style and your target in mind.
Like the Nykaa's contouring and nude lipstick, Lakme Absolute Infinity Eye Shadow Palettes, Mac Cosmetics' Brow Bar , Swiss Beauty's very thick eyebrows, Alicia 's no-makeup Keys, the essential skincare beauty routine from the Glossier or Ordinary brands, the glowy complexion by Maybelline. You must be aware, it is essential!
Also remember to take inspiration from fashion, the most striking beauty looks from Fashion Week.Fashion shows are not only an opportunity to discover the fashion trends of tomorrow, it is also the time to appreciate the work of make-up artists .
TAKE CARE OF YOUR COMMUNICATION
It's hard to admit, but it's not enough to be rigorous, lively, invested and expert in your field to succeed. You need to know how to present your work to your clients and partners. And for that, no secret, your communication must be irreproachable.
Your selling point as a makeup artist is highly visually important and your success is highly dependent on eye-catching and captivating imagery.
For this, there is no other choice than to take the time to create a quality portfolio. Photos taken by a professional photographer will honor your achievement.
Invest time dedicated to your communication. Leave no detail to chance. This is the key to being visible and making yourself known to your customers.
Having a professional network allows you to be up-to-date, to share your experience with others, and in return, to benefit from exchanges with other makeup artists. Building a network and surrounding yourself with qualified people who have a genuine interest in you and your business is essential. Contact wedding-planners, photographers, hairdressers. All the people who gravitate in the middle of the wedding will be able to give you recommendations.
You have talent, you are passionate, so it will be a chance for all these trusted people to have you with them. And we know that being accompanied by quality partners increases the chances of success.
Get closer to people who have succeeded where you want to succeed, there is nothing more rewarding. Make-up artists who inspire you, follow in the footsteps of people with the same approach as you, who can support and encourage you.
Graduates of Lakmé Academy have gone on to work in the makeup industry in a variety of fields, including retail cosmetics, fashion, photography, bridal, film, and television services!
Some of the Career Opportunities are​: