Which course is best for a makeup salon?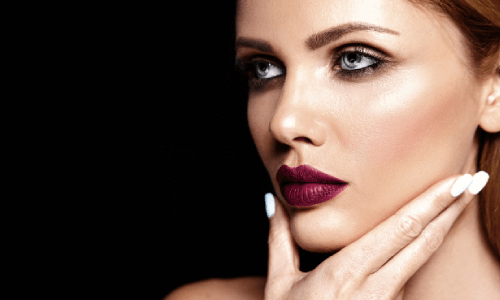 As the beauty and the cosmetic industry continues to grow, makeup salons are becoming increasingly popular. The makeup industry is an exciting and ever-evolving one, and the right course can help you stay up-to-date with the latest trends and techniques.
From beginner to advanced, there are a variety of courses available to help you master makeup artistry. In this blog, we will be discussing the best courses for makeup salons, including the type of courses, the benefits, and more. So, let's get started!
Overview of makeup salons
Makeup salons are an increasingly popular career choice for those looking to enter the beauty industry. For those with a passion for makeup and beauty, working as a makeup artist in a salon can be an incredibly rewarding career.
Not only do makeup salons offer a wide variety of products and services to their clients, but they also provide a great opportunity for career development. By gaining experience in a salon, makeup artists can learn new techniques and hone their skills, while also creating a portfolio of work to showcase their abilities.
With the right training, a career in a makeup salon can be both successful and rewarding.
The popularity of makeup salons
Makeup salons have become increasingly popular in India in recent years, as more and more people seek to enhance their physical appearance. This trend is not just limited to women, men also have started visiting makeup salons to look their best.
Career development opportunities in the makeup industry are vast, with the potential to become a makeup artist, salon manager, educator, and even a business owner. With the proper training, makeup professionals can develop the skills necessary to achieve success in their field.
From mastering the art of makeup application to developing client relationships, makeup salons provide an excellent platform for career advancement. According to a survey conducted by the Indian Institute of Management, the beauty industry in India is expected to reach Rs. 800 billion by 2022 with a CAGR of 15%.
This tremendous growth has made the makeup salon industry an attractive career option for many. With the ever-increasing demand for makeup services, artists with the right qualifications and experience can take advantage of this lucrative industry.
Moreover, this industry also provides a great platform for those who want to become entrepreneurs and start their own businesses in the makeup industry.
The Best Course for a Makeup Salon
With a booming beauty industry in India, now is the perfect time to take advantage of the opportunity to pursue a career in makeup artistry. With the right course and training, you can be well on your way to becoming a successful makeup artist.
There are many courses available that offer comprehensive training in makeup techniques, product knowledge, business management, and industry trends. With that course, you can hone your skills and develop a successful career in the makeup industry and you can explore new trends and techniques and gain the confidence to create an impressive portfolio.
Here you go with the best courses list according to your interest in makeup career development:
Certification in Professional Makeup Application: This course covers the fundamentals of makeup application, including color theory and blending techniques. It teaches aspiring makeup artists how to use professional products and techniques to create a variety of looks.
Hairstyling and Makeup Artistry: This course provides an in-depth look at the fundamentals of hairstyling, including cutting, styling, and coloring. It also covers makeup application techniques and trends.
Airbrushing Makeup Techniques: This course teaches students how to apply makeup using airbrush technology. It covers the principles of airbrush makeup, as well as the different products and colors.
Fashion and Runway Makeup: This course focuses on the techniques and products required to create looks for the runway and fashion shows. It also covers how to work with models and photographers.
Bridal and Special Occasion Makeup: This course teaches students how to create makeup looks for special occasions. It covers the fundamentals of bridal makeup, as well as the different products and colors.
Special Effects Makeup: This course covers the fundamentals of special effects makeup, including prosthetics and airbrushing. It also teaches students how to create realistic makeup finishes.
Hair Styling and Updos: This course teaches students how to style and create updos for special occasions and everyday wear. It covers the basics of hair styling, as well as the tools and products used.
Fashion and Editorial Makeup: This course covers the fundamentals of fashion and editorial makeup. It teaches students the art of creating makeup looks for the runway and print.
Skin Care: This course covers the basics of skincare, including product selection, cleansing, and moisturizing. It also teaches students about different skin types and how to create customized skin care regimens.
Business and Marketing: This course covers the fundamentals of running a makeup salon. It teaches students how to market their services, create a business plan, and manage finances.
Advantages of taking the best course
Provides in-depth knowledge of the subject matter
Offers valuable skills and knowledge to help you stand out in the job market
keeps you updated on the current trends and technology
Allows you to network with industry experts
Enhances your resume and portfolio
Improves your critical and analytical thinking abilities
Gives you access to a variety of tools and resources
Helps you gain confidence in the job market
Allows you to explore different career paths
Helps you gain professional recognition
Increases your chances of getting hired for the desired job
Helps for a long term successful career.
Benefits of having a makeup salon
Increased Income Potential: Working in a makeup salon will allow professionals to increase their income potential by providing services to customers.
Access to Professional Products: Having a makeup salon will provide customers with access to professional makeup products, which will help them achieve their desired look.
Networking Opportunities: Working in a makeup salon will allow professionals to build relationships with other professionals in the industry, which can lead to career advancement.
Enhanced Brand Visibility: Having a makeup salon in India will also increase brand visibility and strengthen the reputation of the business – continue this blog content.
Opportunity to Experiment: Working in a makeup salon will allow professionals to experiment with different makeup looks and techniques, which will help them stay current and increase their skill set.
Creative Outlet: Working in a makeup salon will provide professionals with a creative outlet, allowing them to express their creativity and explore the world of makeup artistry.
Flexible Working Hours: Having a makeup salon in India will allow professionals to work flexible hours, allowing them to manage their personal and professional commitments.
Job Security: Working in a makeup salon provides job security, as it is a growing industry with increasing demand for services.
Career Advancement: Working in a makeup salon will open up opportunities for career advancement, as professionals can use their experience and skill set to move up the ladder.
The best course for a makeup salon in India depends upon the individual's career development goals. Depending upon the individual's interest, expertise, and purposes, the options range from diploma and certificate courses in cosmetology, hairdressing, and make-up artistry to advanced courses in professional makeup and beauty therapy.
The best course for a makeup salon in India should be chosen carefully, as it will help the individual achieve their career goals. With the right training, a makeup salon in India can create a successful career and a thriving business. Choose wisely!
Graduates of Lakmé Academy have gone on to work in the makeup industry in a variety of fields, including retail cosmetics, fashion, photography, bridal, film, and television services!
Some of the Career Opportunities are​: